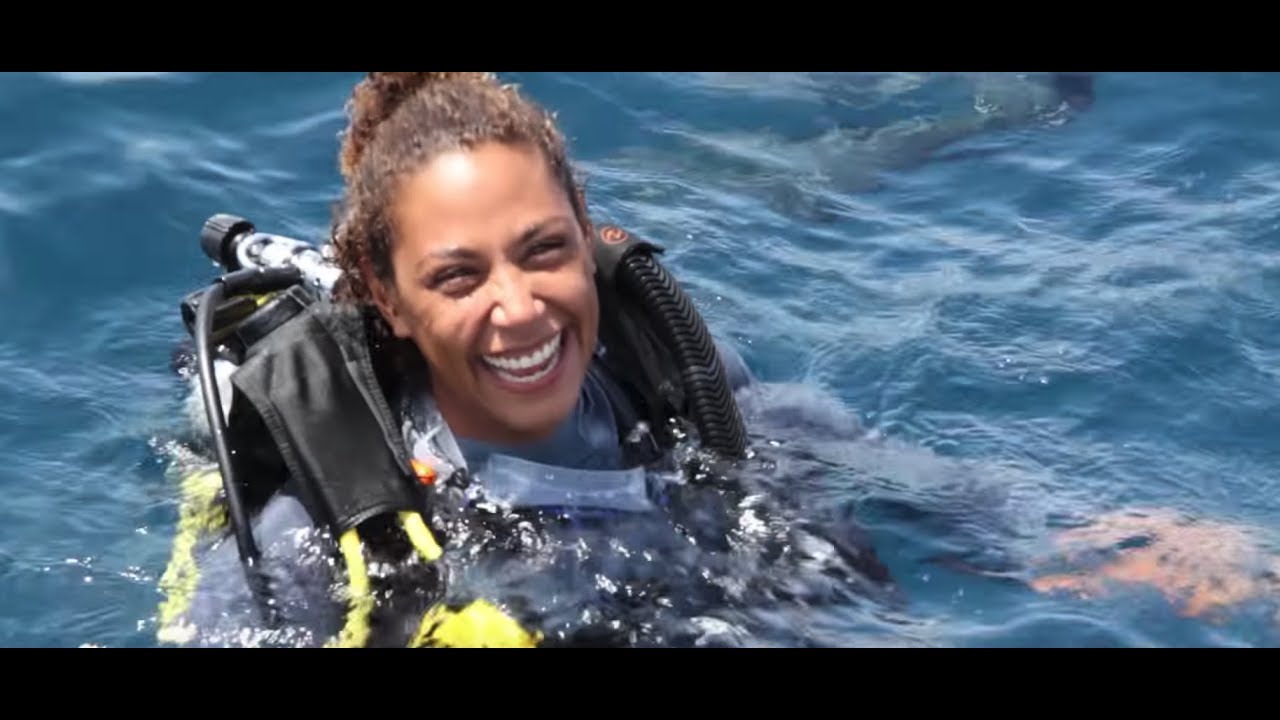 If you've ever wondered what it would be like to scuba, but aren't sure that it's for you, this is the perfect introduction!
Our experienced team will help you every step of the way. Our Discover Scuba Diving is usually done on either the south or west side of Oahu and we offer complimentary pick-up and drop-off for Waikiki hotels. Clients may also choose to meet us at the Dive Center so they can depart immediately following the boat's return.
The Discover Scuba Diving experience is conducted over a three hour charter, typically from our boat out of Kewalo Basin however we can arrange shore dives as well. We have boat charters that leave at 7am, 11am and 3pm - all eligible for a Discover Scuba Diving experience. You start with a topside briefing on a few basic skills given by your PADI instructor, followed by a two tank boat charter where you'll enjoy two scuba dives in no deeper than 40 ft of water. Snacks, such as chips and cookies, and fresh water are provided on the dive boat. All you will need to bring are a bathing suit, sunscreen, and a towel. We suggest you bring a small bag with those items on your scuba trip and anything else you would like for a day out on the water. There's usually not a lot of room on dive boats, so please keep that in mind. If you get sea sick, we recommend you take one dramamine the night before and then two hours before you get on the boat. And, the best part? If you decide to become certified, your dives can count toward your PADI Open Water Diver certification.
*Times are approximate and vary depending on boat schedules, traffic, and other conditions.
Cost
$149 + tax per diver
Prerequisites
• Ages 10 and up
Prerequisites
• Professional diving instructor
• All scuba diving equipment including mask, snorkel, fins, and wetsuit
• Complimentary pick-ups and drop-offs from hotels in Waikiki
• Transportation to and from the boat harbor
• Snacks and beverages on board the boat
What to Bring
• Bathing suit, towel, sunscreen, dry clothes
Duration
• Meet at 9:00 AM at the Dive Shop. (8:30 AM pick-up from Waikiki hotels)
• Finish at the Dive Shop between 3:30-5 PM
How to Register
• If you can answer "YES" to ANY of the questions on the waiver, you will need doctor's approval before you can dive with us.
• Keep in mind that you must wait a minimum of 18 hours after diving before you fly or go to altitude.